Spring Valley Plastics
Phone: 705-389-3876 | Fax 705-389-3876
E-mail: info@springvalleyplastics.ca
---
Main Page &nbsp | &nbsp Thermoforming/VacuumForming &nbsp | &nbsp Plastics Fabrication &nbsp | &nbsp Custom Mold Making &nbsp | &nbsp Engineering Research and Design
3D Modeling &nbsp | &nbsp Consulting &nbsp | &nbsp Reverse Engineering &nbsp | &nbsp Digital Imagery Machining &nbsp | &nbsp CNC Machining

Award Winning Proprietary Products
HorseAround Bumper Pads &nbsp | &nbsp Stall Surround Lining System
---
Spring Valley Plastics an award winning company offering complete solutions to your plastics needs. Our diverse production capabilites offer economical solutions to meet your requirements. We offer services from one off Proto Typing to high volume Production.

Thermoforming/Vacuumforming is a low cost alternative for creating various end use products out of plastics. We will assist you in all aspects from Raw Material selection Product Design, Tooling and Production, indeed a full service company.

Please note that we also offer engineering and expertise in all aspects of plastics including Injection Molding, Blow Molding Presure Forming and Machining.

Pictured below we are set up and ready for Trade Show traffic.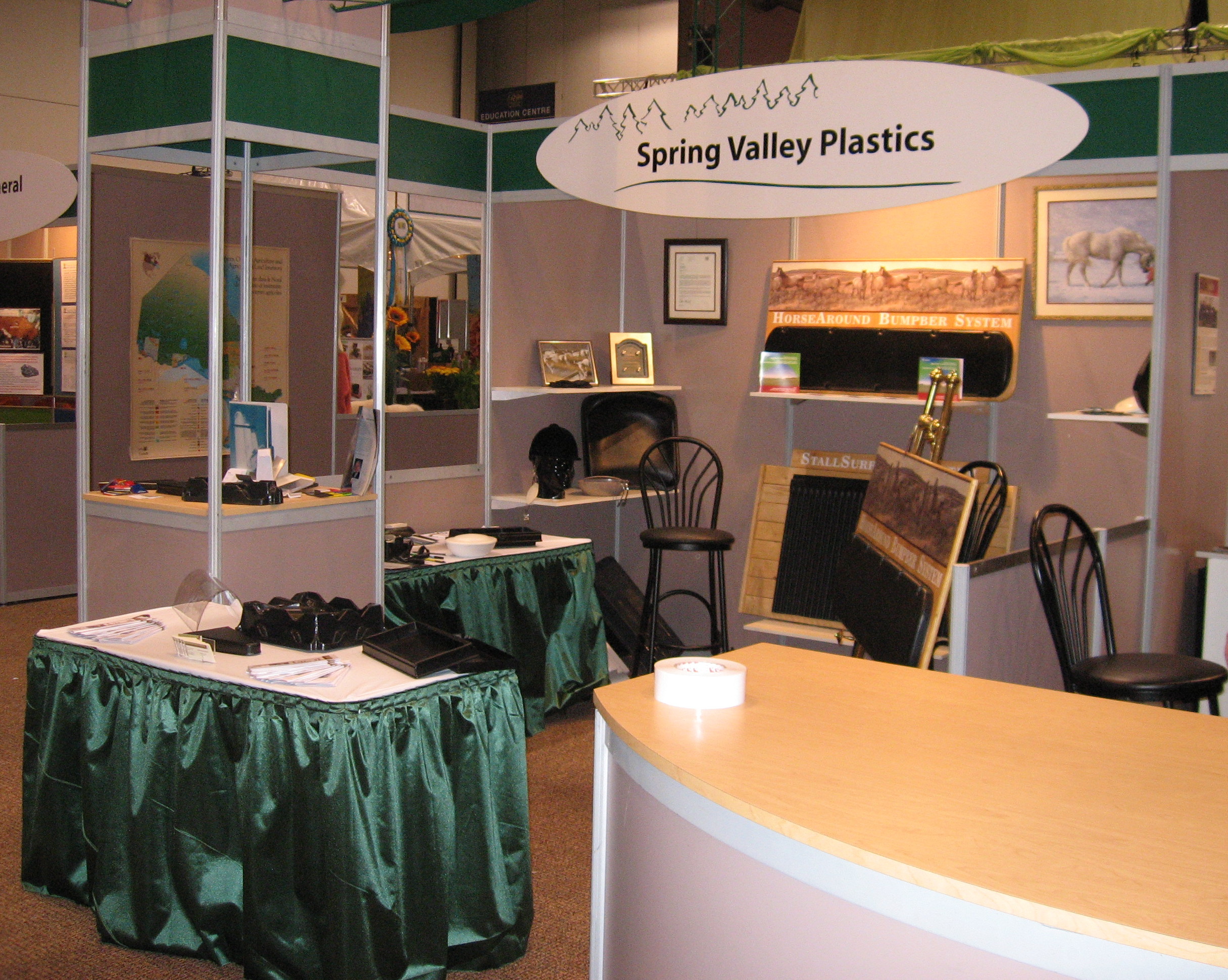 ---
© 2011. All Rights Reserved. Spring Valley Plastics. | Website Designed by Robin Allen