Spring Valley Plastics
Phone: 705-389-3876 | Fax 705-389-3876
E-mail: info@springvalleyplastics.ca
---
Main Page &nbsp | &nbsp Thermoforming/VacuumForming &nbsp | &nbsp Plastics Fabrication &nbsp | &nbsp Custom Mold Making &nbsp | &nbsp Engineering Research and Design
3D Modeling &nbsp | &nbsp Consulting &nbsp | &nbsp Reverse Engineering &nbsp | &nbsp Digital Imagery Machining &nbsp | &nbsp CNC Machining

Award Winning Proprietary Products
HorseAround Bumper Pads &nbsp | &nbsp Stall Surround Lining System
---
CNC Machining
We offer the latest technologies in 4 Axis CNC machinig.
Our latest aquisition is a 4 axis Techno Isel LCX Series 59120 Router. The LC "X" machine is designed to meet large format machining applications. The frame construction consists of large heavy steel tubing that is welded and stress relieved.
The heavier frame design provides a rigid foundation for the machine thus resulting in superior machine performance.
In addition the machine's standard drive components consist of "ball screws" on all axis with high speed closed loop servo motors and drives. The machine features axial locking braces, steel backing members and a nine inch gantry clearance with a 12.7 inch Z axis stroke. This machine offers machinability in all non ferrous materials. (Ferrous requirements are available as well.)
We combine this with Rhino Cad/Cam software to create a winning combination, giving 3D modeling to Tool Path Simulation before commiting to hard machining.
Whether its in the concept stage or ready to commit to machining call us and we will help you complete the project.
CNC Machining Center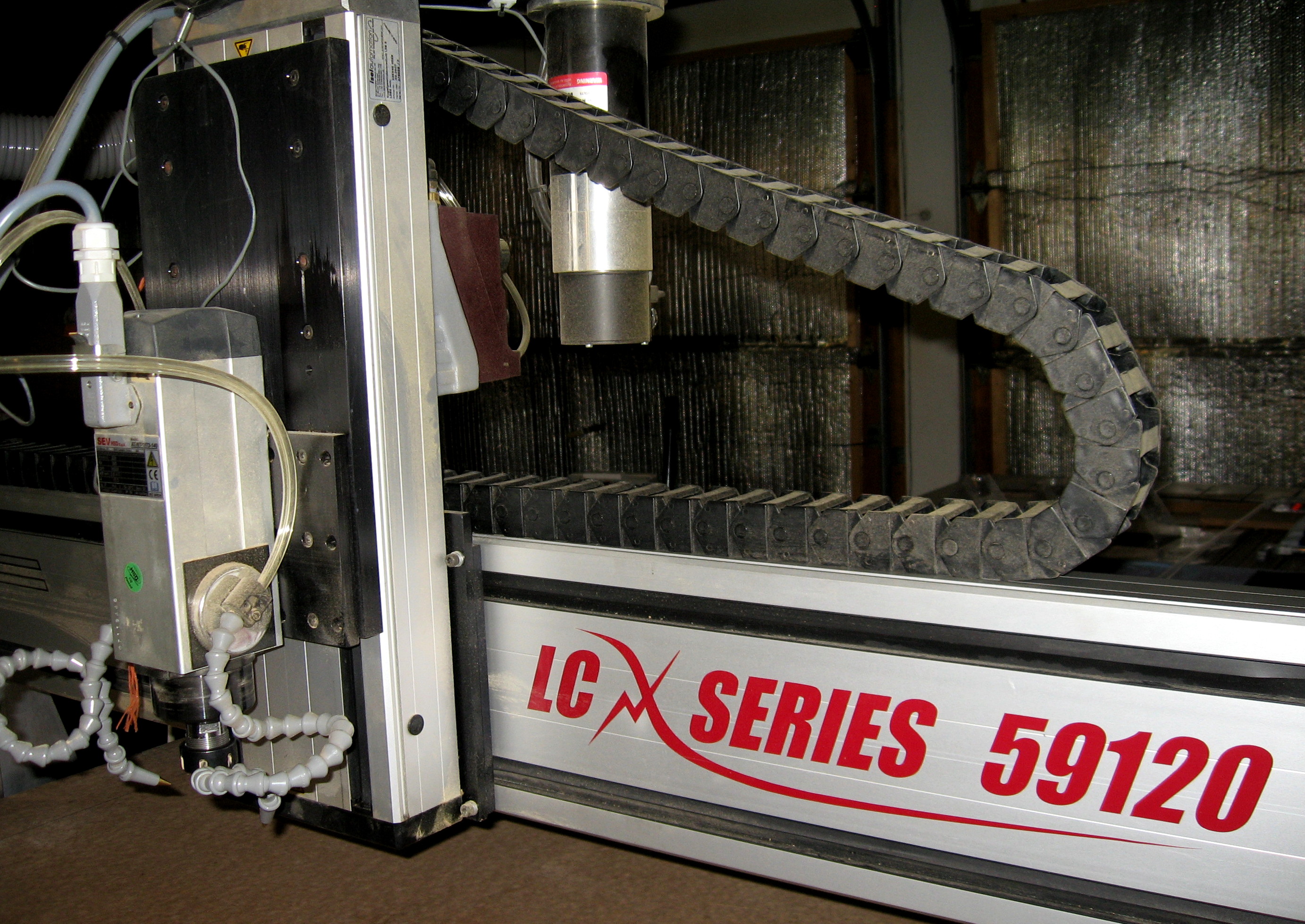 ---
© 2011. All Rights Reserved. Spring Valley Plastics. | Website Designed by Robin Allen