Spring Valley Plastics
Phone: 705-389-3876 | Fax 705-389-3876
E-mail: info@springvalleyplastics.ca
---
Main Page &nbsp | &nbsp Thermoforming/VacuumForming &nbsp | &nbsp Plastics Fabrication &nbsp | &nbsp Custom Mold Making &nbsp | &nbsp Engineering Research and Design
3D Modeling &nbsp | &nbsp Consulting &nbsp | &nbsp Reverse Engineering &nbsp | &nbsp Digital Imagery Machining &nbsp | &nbsp CNC Machining

Award Winning Proprietary Products
HorseAround Bumper Pads &nbsp | &nbsp Stall Surround Lining System
---
Reverse Engineering
Reverse Engineering is a process of recreating a model from an original part.
Spring Valley Plastics offers this service on our new 4 axis Techno Isel LCX 59 x 120 CNC Machine. We use a digital probe to create a point cloud and Rhino Software to manipulate it thereby reproducing a model as many times as you need.
In laymans terms a digital probe contacts the surface of the original part, every time it makes that gentle touch it records it and after many points of contact the computer image looks like a summer cloud of white dots that was your original part.
Using the collected points the computer software can be used to create a tool path for CNC Machining.
The next time you want to create or recreate a product call us and our Engineer will be please to assist you.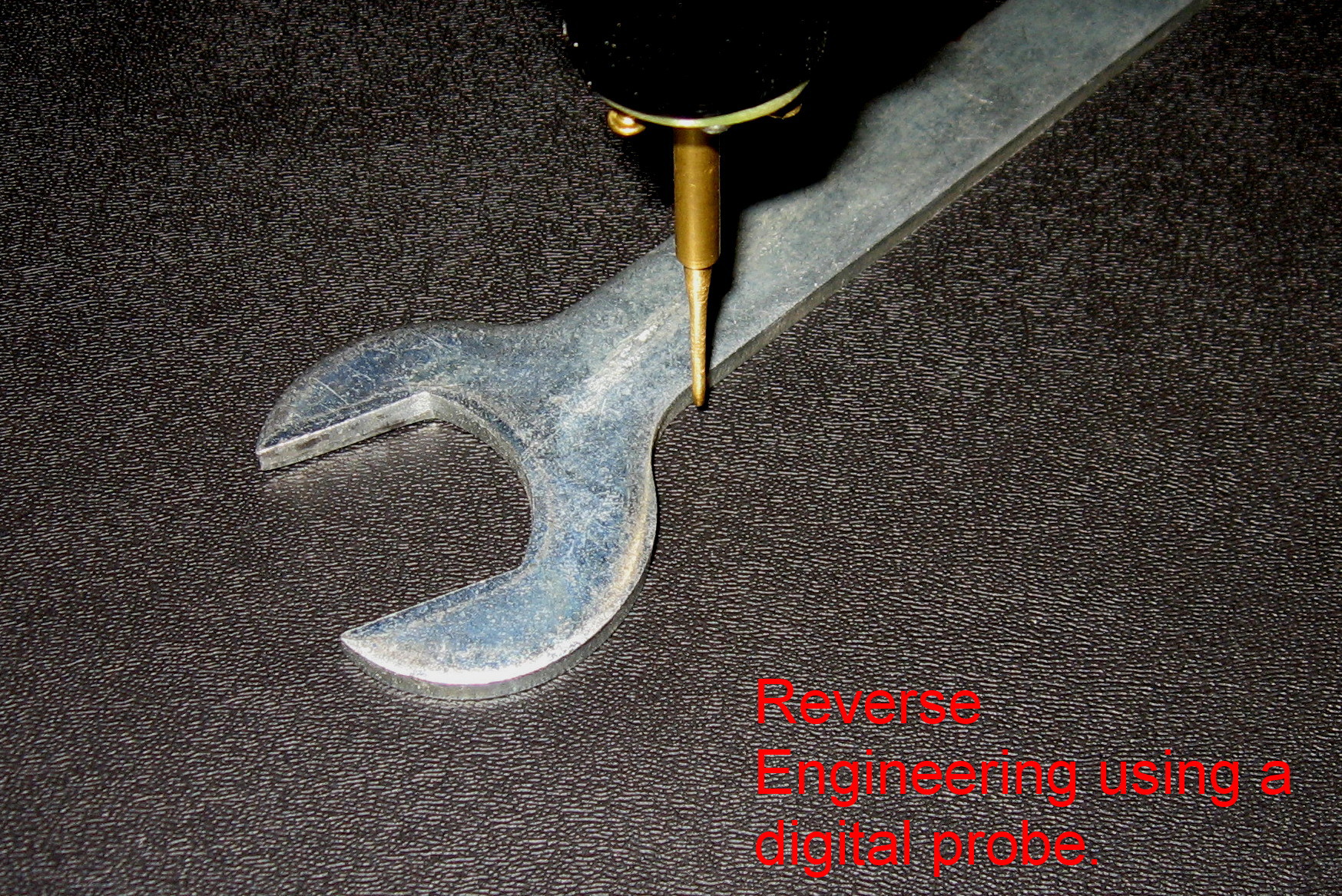 ---
© 2011. All Rights Reserved. Spring Valley Plastics. | Website Designed by Robin Allen