Spring Valley Plastics
Phone: 705-389-3876 | Fax 705-389-3876
E-mail: info@springvalleyplastics.ca
---
Main Page &nbsp | &nbsp Thermoforming/VacuumForming &nbsp | &nbsp Plastics Fabrication &nbsp | &nbsp Custom Mold Making &nbsp | &nbsp Engineering Research and Design
3D Modeling &nbsp | &nbsp Consulting &nbsp | &nbsp Reverse Engineering &nbsp | &nbsp Digital Imagery Machining &nbsp | &nbsp CNC Machining

Award Winning Proprietary Products
HorseAround Bumper Pads &nbsp | &nbsp Stall Surround Lining System
---
Digital Imagery Machining
Digital imagery machining is a process whereby an original part is photo graphed with a digital camera.
Then using a software program called "Rhino Art" we can manipulate the photo to create a tool path that will allow for CNC machining.
The outcome is not an exact duplication but instead a replication, as some of the detail is lost in the process.
An example of use, is where you have multiple use of a part but only have one to start, using this method we can replicate it as many times as required.
Another use is backgrounds, if you have say a sign that you want made that has a pattern in the background we can use your digital photo to machine the background image.
Give us a call and we would be glad to discuss the potential of this process.
Photo below actual size is 3.5 inches x 3.5 inches and is of a brick veneer that was reduced to fit this size.
The detail is so accurate that the irregularities in the brick are evident.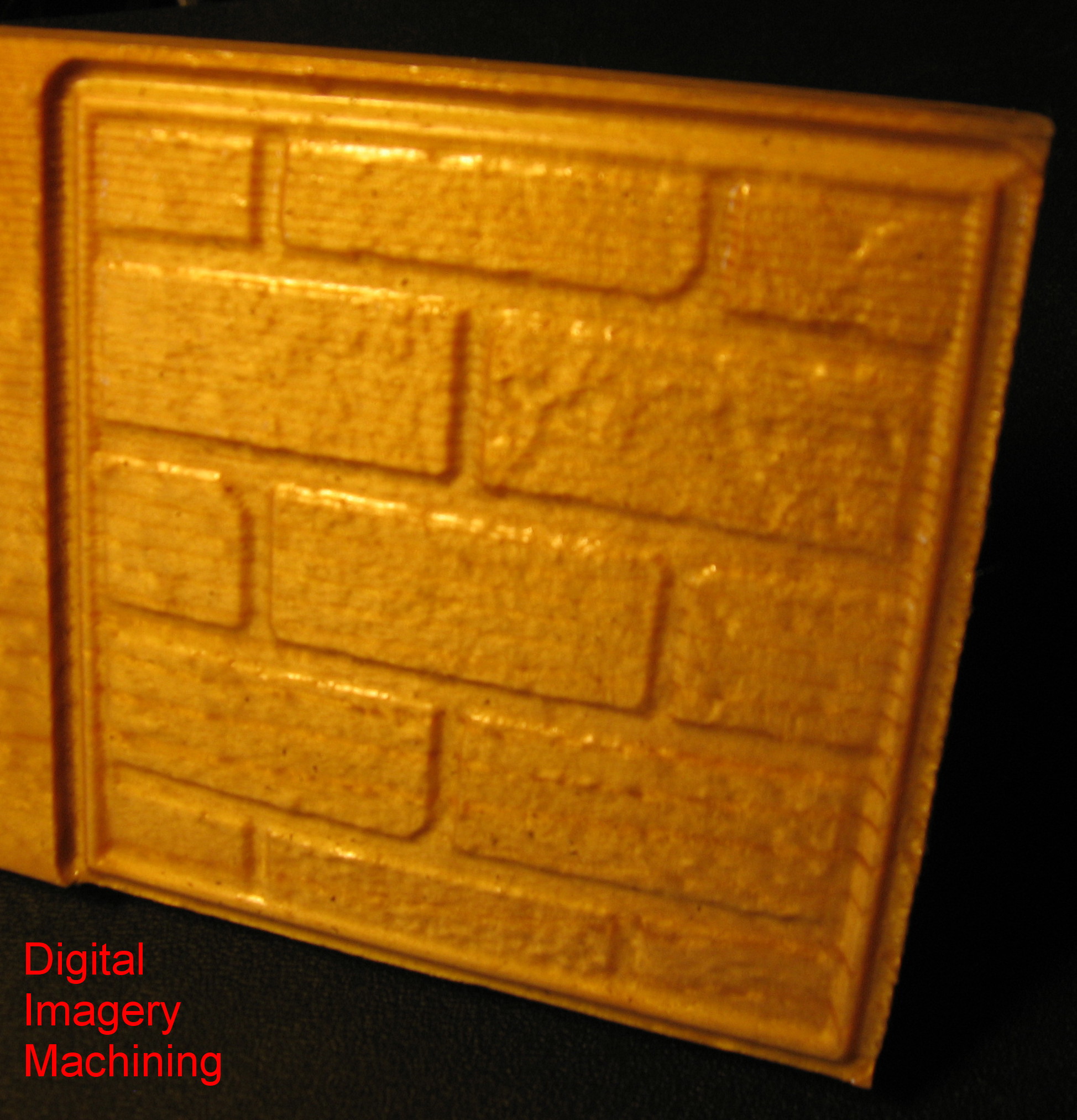 ---
© 2011. All Rights Reserved. Spring Valley Plastics. | Website Designed by Robin Allen