Spring Valley Plastics
Phone: 705-389-3876 | Fax 705-389-3876
E-mail: info@springvalleyplastics.ca
---
Main Page &nbsp | &nbsp Thermoforming/VacuumForming &nbsp | &nbsp Plastics Fabrication &nbsp | &nbsp Custom Mold Making &nbsp | &nbsp Engineering Research and Design
3D Modeling &nbsp | &nbsp Consulting &nbsp | &nbsp Reverse Engineering &nbsp | &nbsp Digital Imagery Machining &nbsp | &nbsp CNC Machining

Award Winning Proprietary Products
HorseAround Bumper Pads &nbsp | &nbsp Stall Surround Lining System
---
Thermoforming/Vacuum Forming
Thermoforming/Vacuum Forming is a low cost alternative for creating various end use products out of plastics.
In fact a great majority of the products in your home from food containers to canoes, office area, from file holders and waste bins, or factory area, from in process material handling to shipping trays have been made using this process.
The method is not new the process simplistically is a sheet of raw material is elevated in temperature until it reaches a plastic state, the mold or plastic moves into position, vacuum is applied and the plastic is cooled to a stable temperature whereby it is removed and trimmed.
Spring Valley Plastics is a cut above the rest, offers much, much more and brings many years of diverse plastics processing knowledge to be made available to you.
We offer competitive quoting and would be pleased to share our expertise.
Contact us today to discuss the potential of your project.
Pictured below, and captured at the moment that Vacuum is just being applied, is a component being made.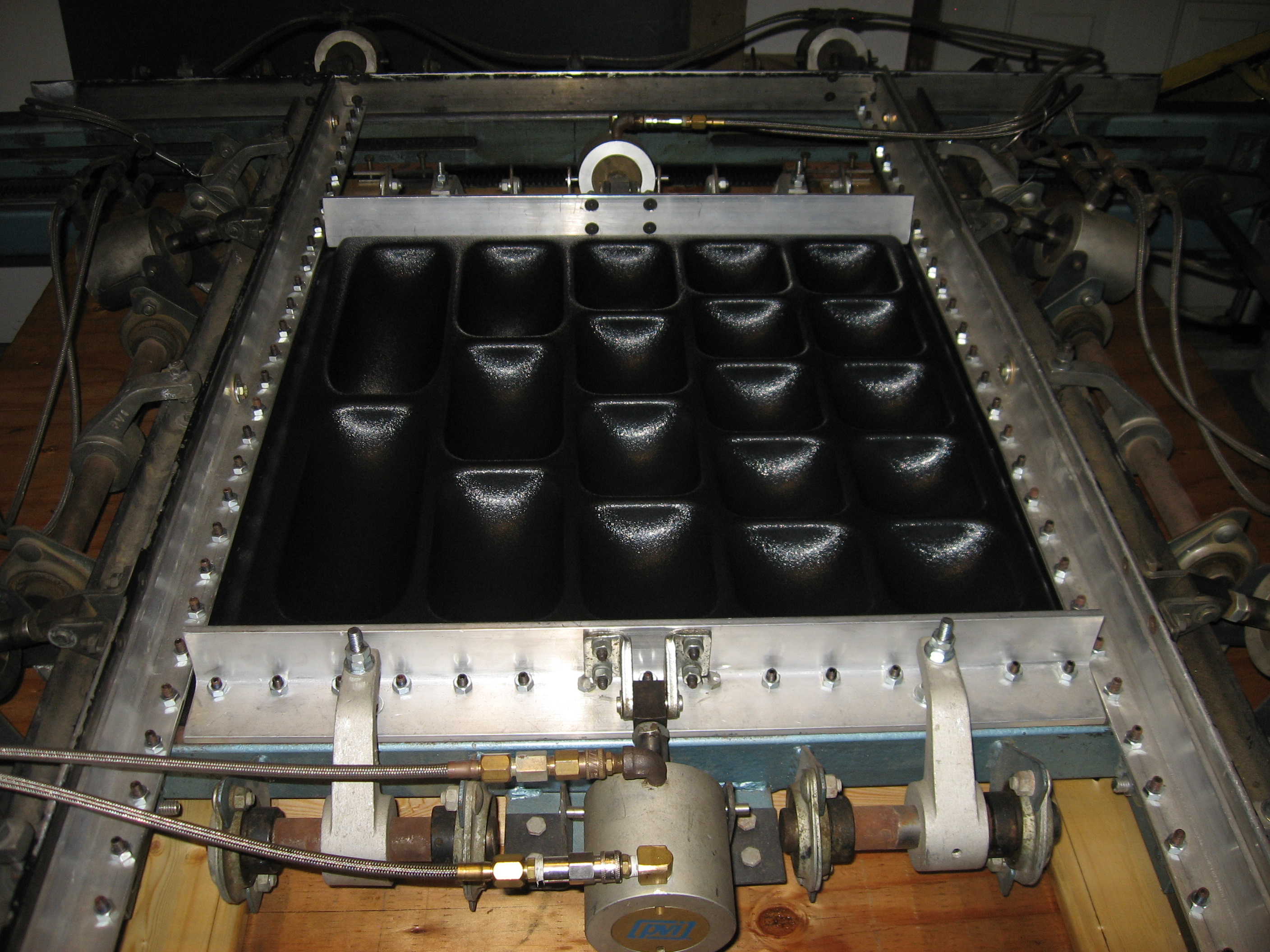 ---
© 2011. All Rights Reserved. Spring Valley Plastics. | Website Designed by Robin Allen